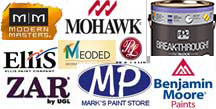 Paints, Lacquer & Stains
Shop here for our Paints, Lacquer and Stains including Modern Masters, Mohawk, Mark's Paint, Zar Stains.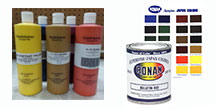 Colorants & Additives
Shop here for our Colorants and Additives including Paint Solutions, UTC and Specialty Additives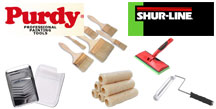 Brushes, Rollers & Applicators
Shop here for our Applicators including Roller Covers, Applcator Pads and more.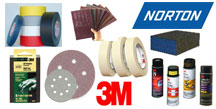 Tapes, Adhesives & Abrasives
Shop here for all our Adhesives & Abrasives including 3M Spray Glues and Norton Sandpaper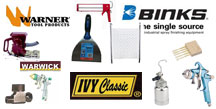 Specialty Products
Shop here for all Specialty hard to find products. Mark's is known for our Specialty Items!
DVDs & Other Media
Shop here for our Instructional DVDs and other Media